Conference Chairs

Prof. Zainal Kadir
Faculty of Engineering, Universiti Putra Malaysia,Malaysia
Prof Zainal received his B.Eng. degree in Electrical and Electronic Engineering from Universiti Putra Malaysia (UPM) and Ph.D. degree in High Voltage Engineering from the University of Manchester, U.K. Currently, he is a Professor at the Faculty of Engineering, UPM.
Prof Zainal is a Fellow of Academy of Sciences Malaysia (FASc) and Fellow of the IET (FIET). He is also an IEEE Power & Energy Society (PES) Distinguished Lecturer in the field of lightning and high voltage engineering. To date he has authored and co-authored over 400 journals and conference papers. He has supervised 33 PhD and 42 MSc students and currently 30 PhD and 4 MSc are on their way. His research interests include high voltage engineering, lightning protection, electromagnetic compatibility, power system transients and renewable energy.
Prof Zainal is a Professional Engineer (PEPC), a Chartered Engineer (CEng) and a Professional Technologist (PTech). Currently, he is the Chairman of the National Mirror Committee of IEC TC 81 (Lightning Protection) and Local Convener of MNC-CIGRE C4 on System Technical Performance. He is also an Advisory Board Member of the National Lightning Safety Institute (NLSI) USA, Steering Committee of Asia Pacific Lightning and Research Advisor for the African Centre for Lightning and Electromagnetic (ACLE).
Prof. Hazlie Mokhlis
Department of Electrical Engineering, Faculty of Engineering, Universiti Malaya
Hazlie Mokhlis is a Professor in Power & Energy Systems. He is actively involved in research as a principal investigator with a total amount of research grant worth more than RM 2.5 million. He is the author and co-author of more than 300 publications in international journals and proceedings. Up to now, he had successfully supervised 33 PhD and more than 60 Master Studenst. He is also active as reviewer for many reputable journals and several international conferences in the area of power and energy system. His outstanding research had been recognized by Stanford University in 2020 and 2021 as one of the top 2% scientists in the world. In 2021 he was awarded Top Research Scientist Malaysia by Academic Science Malaysia. Besides research, he is also active in the development of Malaysian Standard as a member of Working Group in Development of Malaysian's Power System Analysis and Studies (WG6) and Expert Representative in IEC for project TC 8/PT 62786. Prof Hazlie is a Chartered Engineer with the Engineering Council UK and a Professional Engineer with the Board of Engineers Malaysia. He is also an external examiner/assessor for many local universities for the Electrical Engineering programme. Currently, he is chairman of IEEE Power Energy Society, Malaysia Chapter for 2020-2022 and Associate Editor for IEEE Access journal. His research is focusing on improving the efficiency and resiliency of power system operation.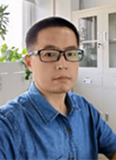 Prof. Hongwei Li
School of Electrical Engineering and Information, Southwest Petroleum University
Hongwei Li is currently the professor and the director of the Faculty Committee of the School of Electrical information at Southwest Petroleum University (SWPU). In 2010, he was selected as a visiting Scholar of "Light of the West" organized by the Organization Department of the Central Committee of the CPC and the Ministry of Education. In 2015.4-2015.10, he was a visiting Scholar in the Department of Electrical and Electronic Engineering of the University of Texas (UTA). In the past five years, he has undertaken or participated in a number of national and provincial research projects. He has published more than 100 scientific and technological papers.His research interests include distribution network (micro-grid) analysis and control, integrated energy system, intelligent motor control, control system design of oilfield electrical equipment and energy saving technology, etc.


Technical Program Committee Chair
Professor Zhiyuan Zhu, Southwest University, China
Local Organizing Committee members
Professor Hongwei Li, School of Electrical Engineering and Information, Southwest Petroleum University, China
Professor Zhiyuan Zhu, Southwest University, China
Associate Professor Chaofei Gao,Beijing Information Science and Technology University,China
Dr. Shilong Huang, North China Electric Power University, China
Dr. Quanmin Dai,Beijing Union University, China

Technical Program Committee members
Prof. Zhongliang Liu, Beijing University of Technology, China

Prof. Hazlie Mokhlis, Universiti Malaya, Malaysia
Professor Abdul-Sattar Nizami, Government College University, Lahore, Pakistan

Prof. Jingwei Zhao, Wollongong University, Australia
Associate Professor P. PANDIYAN, KPR Institute of Engineering and Technology, India
Associate Professor Vineet Dahiya, KR Mangalam University, India
Associate Professor Muhamad Bin Mansor, Dept. of Electrical and Electronics Engineering,University Tenaga Nasional, Malaysia

Associate Professor Zeashan Hameed Khan, Air University, E-9, Islamabad, Pakistan
Assoc. Prof. Lam Sze Mun,Universiti Tunku Abdul Rahman, Malaysia
Assoc. Prof. Moses Eterigho Emetere, Covenant University, Nigeria
Assoc. Prof. Jiang Zhu, Tokyo Institute of Technology, Japan


As the committee member:
■ Rights and Benefits:
1. You could obtain a certificate of "Committee Certificate of AEIC Series Conferences"
2. You could participate in AEIC series conferences for free.
3. You could enjoy the submission discount in AEIC series conferences.
4. If qualified, you could also serve as a keynote speaker or guest editor, etc
■ Responsibilities:
1. Cooperate with the promotion of the conference, publicize the conference in media platforms, and actively promote other universities/organizations to promote the conference.
2. Promote and organize the paper submission actively.


Application to join the committee are invited from academics and practitioners researching or working in the field. If you would like to be considered as a member of a conference committee, please send your CV to conference email: iceips@163.com