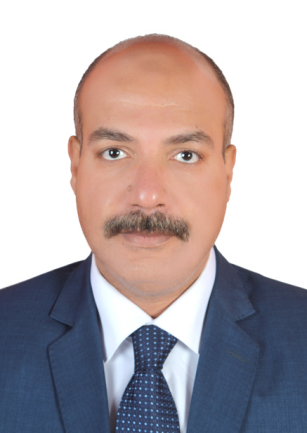 Prof. Mohamed EL-Shimy
Ain Shams University, Egypt

Dr. Mohamed EL-Shimy Mahmoud was born in Cairo, Egypt. He is currently a professor in the department of Electrical Power and Machines - Faculty of Engineering – Ain Shams University. In addition, he is an electromechanical specialist, a freelance trainer and a member of many associations and professional networks. He is also a technical reviewer for some international journals and conferences. His fields of interest include power system analysis, power system economics, power system optimization, electric power distribution, renewable-energy resources and technologies, and power system reliability.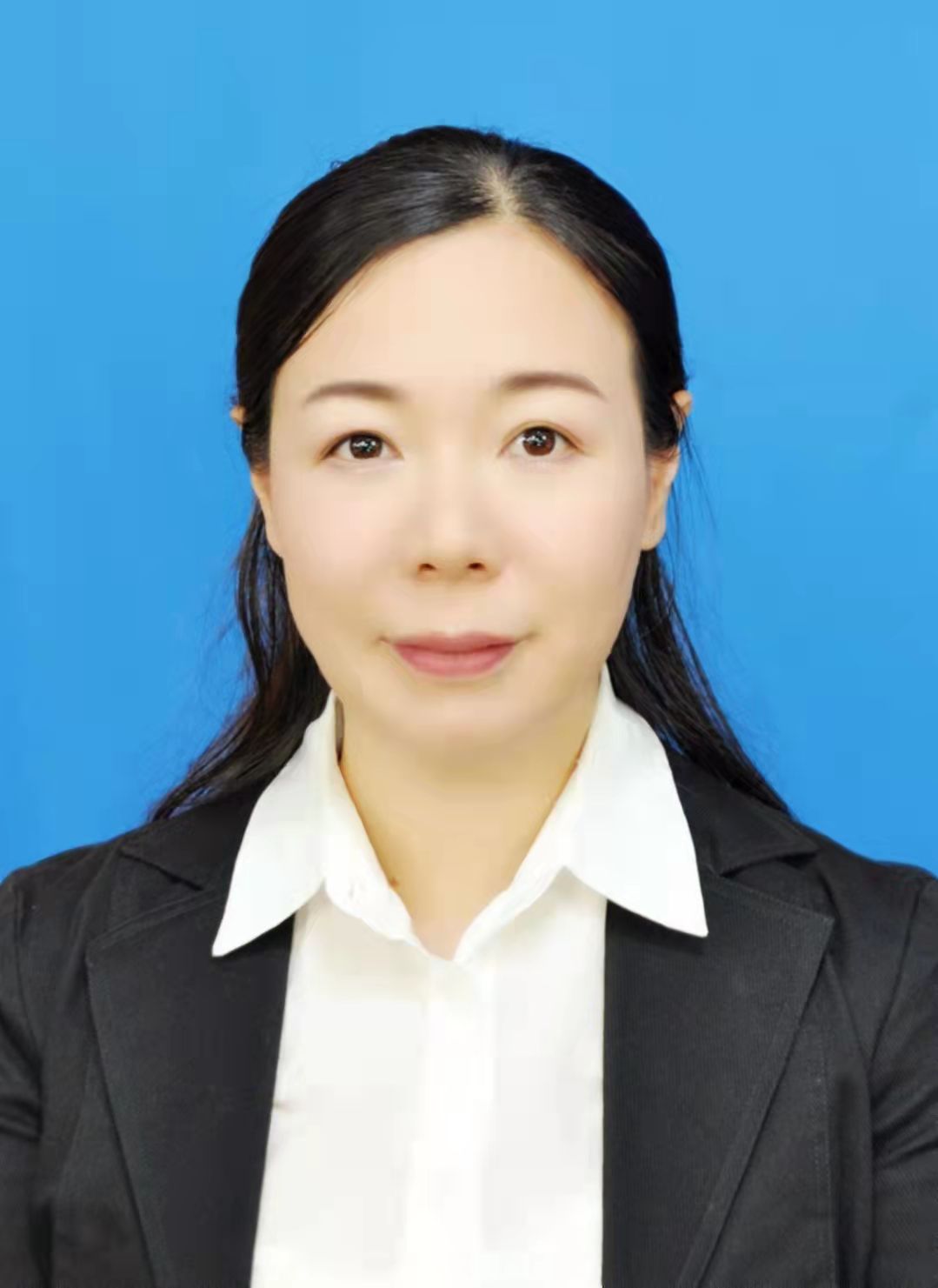 Prof. Yanhong Luo
Northeastern University, China
Yanhong Luo received the B.S. degree and the Ph.D. degree from Northeastern University, Shenyang, China, in 2003 and 2009, respectively. From 2016 to 2017, she visited the University of Texas at Arlington as a visiting scholar. She is currently with Northeastern University as a Professor. Her research interests include adaptive dynamic programming, renewable energy absorption, distributed control and optimization of energy internet, source-load-storage cooperative control, artificial intelligence applications in energy systems. She has published more than 150 SCI/EI indexed papers and served as session chairs or TPC members for more than 15 international conferences. She is a recipient of the Second Prize of National Natural Science Award of China (2020) and Andrew P. Sage Best Transactions Paper Award (2015) with IEEE SMC Society. In addition, she is the former Vice-Chair of Adaptive Dynamic Programming & Reinforcement Learning Technical Committee with IEEE Computational Intelligence Society.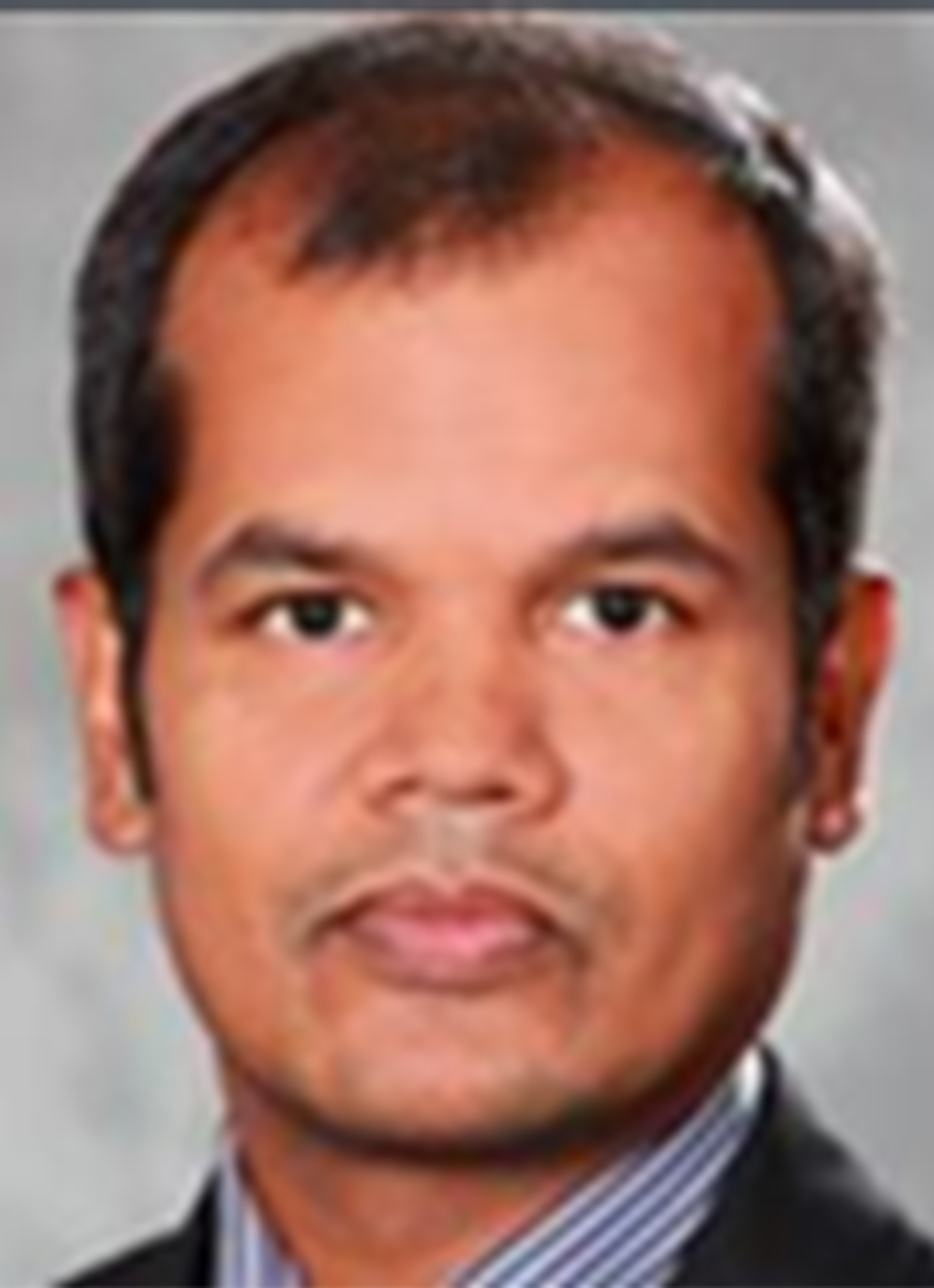 Prof. Jahangir Hossain
University of Technology Sydney, School of Electrical and Data Engineering, Sydney, Australia
Dr. Jahangir Hossain received the B.Sc. and M.Sc. Eng. degrees from Rajshahi University of Engineering and Technology (RUET), Bangladesh, in 2001 and 2005, respectively, and the Ph.D. degree from the University of New South Wales in 2010, Australia, all in electrical and electronic engineering. He also completed Graduate Certificate in Higher Education degree from Griffith University in 2014.

He is currently an Professor with the School of Electrical and Data Engineering, University of Technology, Sydney, Australia. Before joining there, he served as an Associate Professor in the School of Engineering, Macquarie University for three and a half year, Senior Lecture and a Lecturer in the Griffith School of Engineering, Griffith University, Australia for five years and as a Research Fellow in the School of Information Technology and Electrical Engineering, University of Queensland, Brisbane, Australia.
Previously, he worked as a lecturer and assistant professor at Rajshahi University of Engineering and Technology, Bangladesh for six years. His research interests include renewable energy integration and stabilization, voltage stability, micro grids and smart grids, robust control, electric vehicles, building energy management systems, and energy storage systems.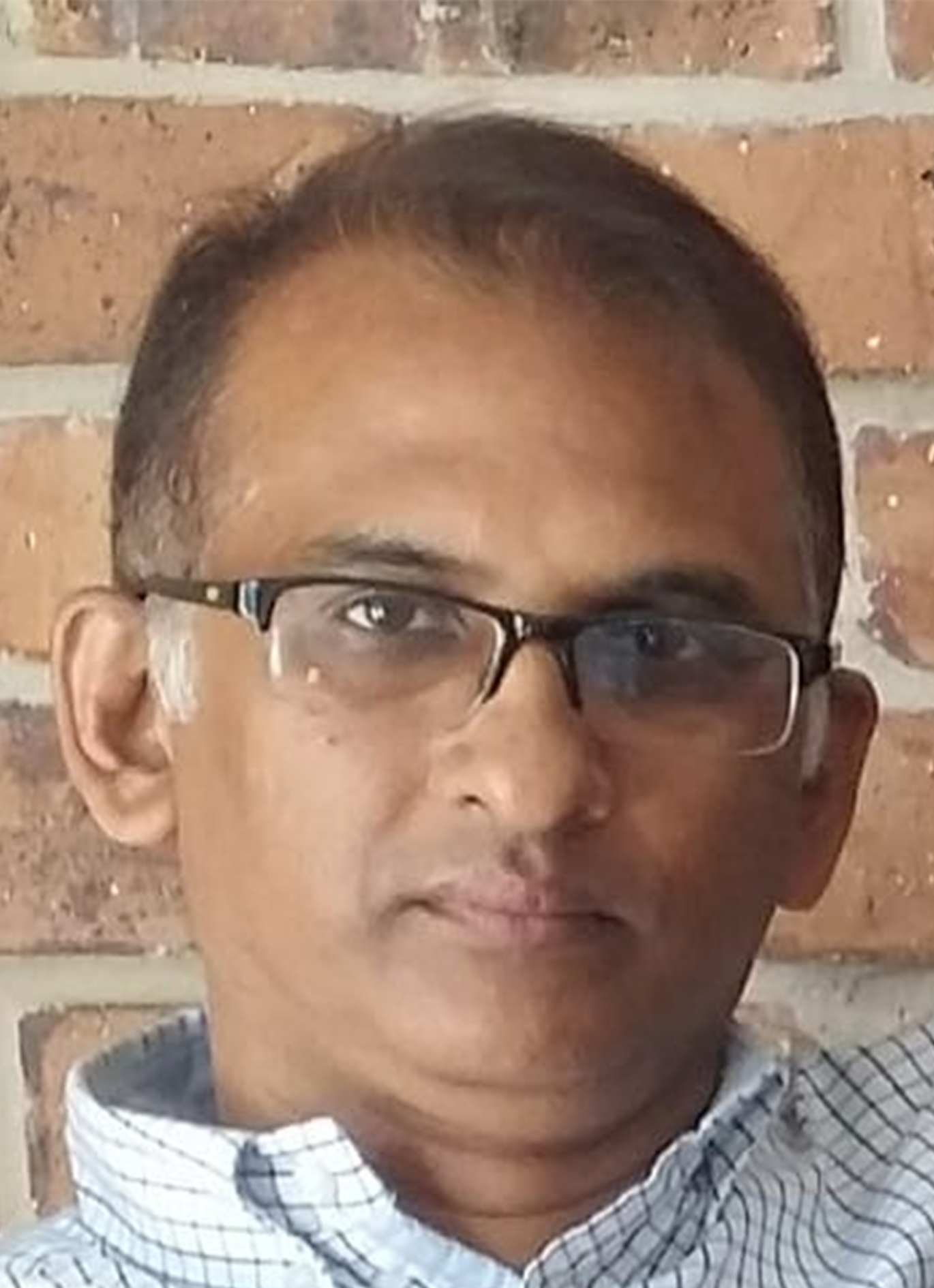 Prof. Abdul Hasib Chowdhury
Bangladesh University of Engineering and Technology, Bangladesh
Dr. Abdul Hasib Chowdhury has 25 years of experience in power system reserach. His research interests include power system planning, stability, reliability analysis, contingency and security analysis, vulnerability analysis, power quality analysis etc. He has carried out extensive studies on Bangladesh Power System (BPS), and developed under-frequency load shedding and islanding scheme for BPS. He has first-hand experience accomplishing important national projects in Bangladesh power sector including: "Grid Failure Investigation Project"; "Electromagnetic transients and stability studies to identify the root cause of blackout in the Bangladesh power system"; "Reliability analysis of a major transmission corridor"; "Impact studies of different power plants on Bangladesh power system"; "Energy Efficiency and Integration of Renewable Energy into the Grid in Bangladesh"; "Gid Integration Strategy for Solar PV in Bangladesh," "Study on Grid Stability in Bangladesh." His works also include policy, rules, and regulations pertaining to Bangladesh power system.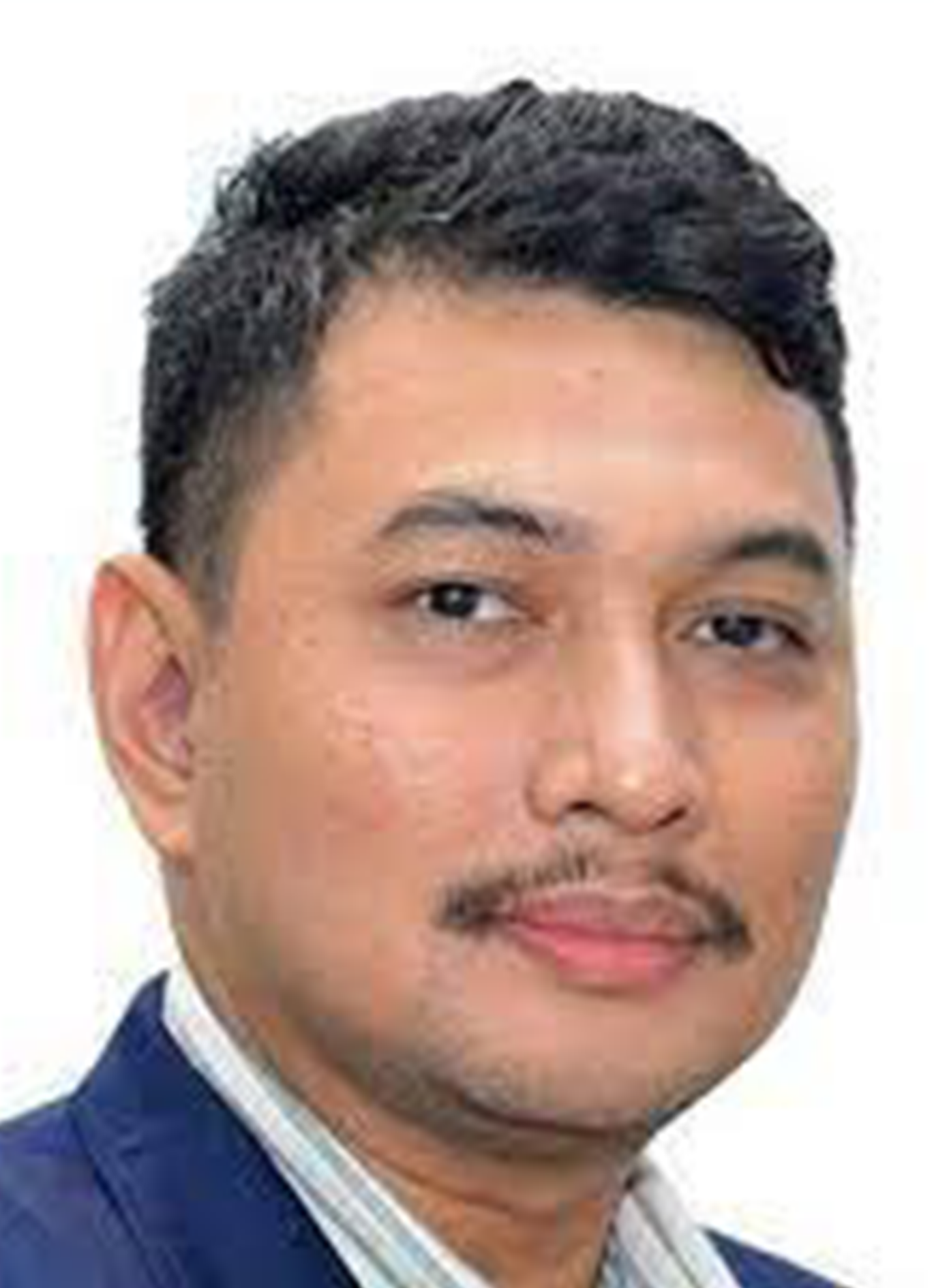 Assoc Prof. Shahrin Md Ayob
Universiti Teknologi Malaysia, Malaysia
He obtained his first degree in Electrical Engineering, Master in Electrical Engineering (Power) and Doctor of Philosophy (PhD) from Universiti Teknologi Malaysia in 2001, 2003 and 2009, respectively. Upon completing his PhD, he was promoted to Senior Lecturer in the Department of Electrical Power, Faculty of Electrical Engineering, Universiti Teknologi Malaysia, in 2010. In 2018, he was promoted to Associate Professor in the same department. He has been in the teaching and research fields for more than 12 years. He is a registered Graduate Engineer under Board of Engineer Malaysia (BEM) and IEEE (2018) Senior Member. His current research interest is the solar photovoltaic system, electric vehicle technology, fuzzy system, and evolutionary algorithms for power electronics applications and renwable energy management.



Prof. Hongwei Li
Southwest Petroleum University, China
Hongwei Li is currently the professor and the director of the Faculty Committee of the School of Electrical information at Southwest Petroleum University (SWPU). In 2010, he was selected as a visiting Scholar of "Light of the West" organized by the Organization Department of the Central Committee of the CPC and the Ministry of Education. In 2015.4-2015.10, he was a visiting Scholar in the Department of Electrical and Electronic Engineering of the University of Texas (UTA). In the past five years, he has undertaken or participated in a number of national and provincial research projects. He has published more than 100 scientific and technological papers.His research interests include distribution network (micro-grid) analysis and control, integrated energy system, intelligent motor control, control system design of oilfield electrical equipment and energy saving technology, etc.


Prof. Hongwei Li, Southwest Petroleum University, China
Assoc. Prof. Chaofei Gao,Beijing Information Science and Technology University,China
Assoc. Prof. JingsongLi, Dalian University of Technology, China
Assoc. Prof. Qing Fu, Sun Yat-sen University, China
Dr. Shilong Huang, North China Electric Power University, China

Prof. Zhongliang Liu, Beijing University of Technology, China
Prof. Lixin Tan, Hunan college of information, China
Prof. Goh Hui Hwang, Guangxi University, China

Prof. Hamid Bentarzi, University of M'hamed Bougara Boumerdes, Algeria
Prof. Samir Ladaci, National Polytechnic School of Algeria, Algeria
Assoc. Prof. Shahrin Md Ayob, Universiti Teknologi Malaysia , Malaysia
Assoc. Prof. Pandiyarasan Veluswamy, Indian Institute of Information Technology Design and Manufacturing (IIITDM) Kancheepuram, India

Assoc. Prof. JingsongLi, Dalian University of Technology, China
Assoc. Prof. M V Chilukuri, Vellore Institute of Technology, India
Assoc. Prof. Qing Fu, Sun Yat-sen University, China
Assoc. Prof. Karthikeyan Krishnamoorthy, Ramco Institute of Technology, India
Assoc. Prof. Vineet Dahiya,K. R. Mangalam University, India
Senior Engineer. Qinglei Guo, State Grid Blockchain Science and Technology (Beijing) Co.,LTD
Asst. Prof. Nicholas Tan Ming Hui, Universiti Tunku Abdul Rahman, Malaysia
Dr. Somnath Ganguly, Bankura Unnayani Institute of Engineering, India
Dr. Sihem Ghoudelbourk,Badji Mokhtar Annaba University, Algeria

Prof. Zainal Kadir, Faculty of Engineering, Universiti Putra Malaysia,Malaysia
Prof. Hazlie Mokhlis, Department of Electrical Engineering, Faculty of Engineering, Universiti Malaya
Prof. Hongwei Li, School of Electrical Engineering and Information, Southwest Petroleum University
Prof. Zhiyuan Zhu, Southwest University, China

Prof. Hongwei Li, School of Electrical Engineering and Information, Southwest Petroleum University, China
Prof. Zhiyuan Zhu, Southwest University, China

Prof. Zhongliang Liu, Beijing University of Technology, China

Prof. Hazlie Mokhlis, Universiti Malaya, Malaysia
Prof. Abdul-Sattar Nizami, Government College University, Lahore, Pakistan

Prof. Jingwei Zhao, Wollongong University, Australia
Assoc. Prof. P. PANDIYAN, KPR Institute of Engineering and Technology, India
Assoc. Prof. Vineet Dahiya, KR Mangalam University, India
Assoc. Prof. Muhamad Bin Mansor, Dept. of Electrical and Electronics Engineering,University Tenaga Nasional, Malaysia

Assoc. Prof. Zeashan Hameed Khan, Air University, E-9, Islamabad, Pakistan
Assoc. Prof. Lam Sze Mun,Universiti Tunku Abdul Rahman, Malaysia
Assoc. Prof. Moses Eterigho Emetere, Covenant University, Nigeria
Assoc. Prof. Chaofei Gao,Beijing Information Science and Technology University,China
Assoc. Prof. Jiang Zhu, Tokyo Institute of Technology, Japan
Dr. Shilong Huang, North China Electric Power University, China
Dr. Quanmin Dai,Beijing Union University, China